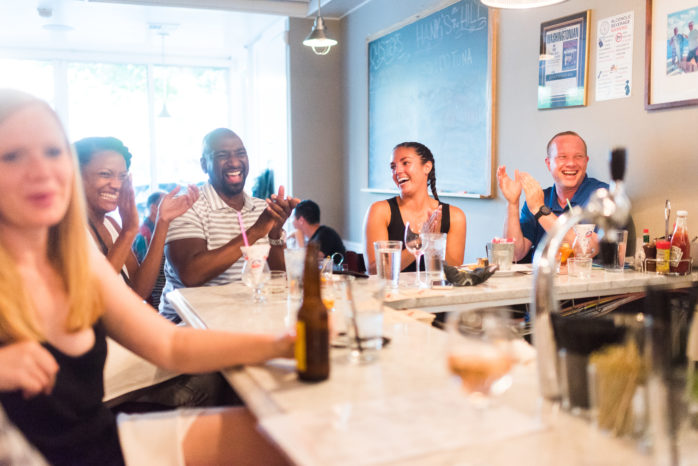 The Jamie Leeds Restaurant Group leeds the way by brining goodness to people through food and beverage.  We offer great food for a great value in a neighborhood restaurant tailored to the community where our guests are truly valued, appreciated, and made to feel at home. This is accomplished through our promise to our employees, our commitment to sustainability, and our pledge to be the best.
THE JLRG PROMISE
1. We have the tools we need to succeed.
2. We are empowered, recognized, and accepted for being ourselves.
3. We do our best to improve the team and allow the team to improve us.
4. We mold the future by making the right decisions today.
5. We welcome and treat every guest as our neighbors.
6. We leed the way by bring goodness to people through food, beverage, and hospitality.